Or fill in the form below and we'll call you.
Plumbing & Property Maintenance
Servicing the Blue Mountains region and all towns along the Great Western Corridor, including Penrith & Lithgow.
committed to Quality workmanship
Local, reliable and on-time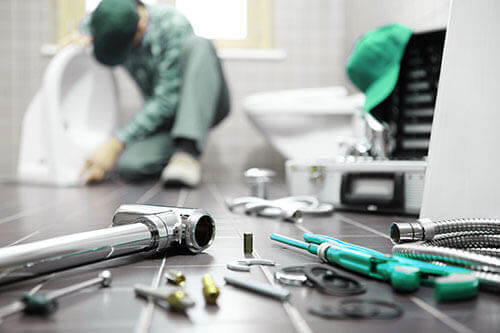 Be it a plumbing emergency, blocked sink or a new bathroom suite we are here to help. We pride ourselves on the quality of our work and the professionalism of our team.

Ironclad Plumbing has extensive expertise in all areas of commercial plumbing. We provide a flexible and bespoke range of services for our commercial clients.

Our services extend beyond plumbing. We offer a range of property maintenance, gardening and general handyman services for both strata and residential homes.
About Ironclad Plumbing and Property services
Ironclad Plumbing exists to provide our customers with professional plumbing and general property maintenance services, and the safest and highest quality workmanship. We believe our future success is in building trust with our customers and our community. This can only be done by doing the best possible job the first time.
When it comes to plumbing, it's always better to be safe than sorry. That's why, if you're ever in need of professional plumbing service in the Blue Mountains, Penrith and Lithgow, you should always call on a local professional, such as Ironclad Plumbing.

We are locals and we are part of the community. We live and work in the Blue Mountains, same as you, and we have a vested interest in providing quality service. 
When you need plumbing or general property services, you want someone who will show up on time and do the job right. That's why local service providers are the best choice for plumbing services. They're part of the community, they're affordable, and they're reliable.
When you need a plumbing team that you can trust, choose a local plumber, like Ironclad Plumbing & Property Services.