If you live or work in an area in the Blue Mountains where there is no sewer line, you may have a septic tank. A septic tank is a place where wastewater can be processed. Fortunately, Ironclad Plumbing offers septic tank repair and maintenance near you. In the Blue Mountains region, we provide both commercial and residential customers of all sizes with plumbing services. We pride ourselves on providing top-notch septic tank services at an affordable price.
As qualified and experienced plumbers, we can also help you with your sewage-disposal needs. Whether you're a homeowner, a property manager for a body corporate, or a local business owner, give us a call. We specialise in plumbing, including sewer inspections, repairs, and drain cleaning.
Like plumbing, septic tanks require ongoing care and attention to keep them in good working order. Neglecting them can lead to problems. Poor septic tank maintenance can lead to foul odours, gurgling sounds in the system, slow drains, clogging, and wastewater buildup.
Failing to clean out your septic tank can cause your system to fill up and clog with sludge, often to the point where it backs up completely. This is something that a professional septic tank specialist like Ironclad Plumbing needs to take care of. Ironclad Plumbing can perform all the necessary maintenance on your septic tank to ensure that your system is in good working order and meets the standards required by local authorities and departments.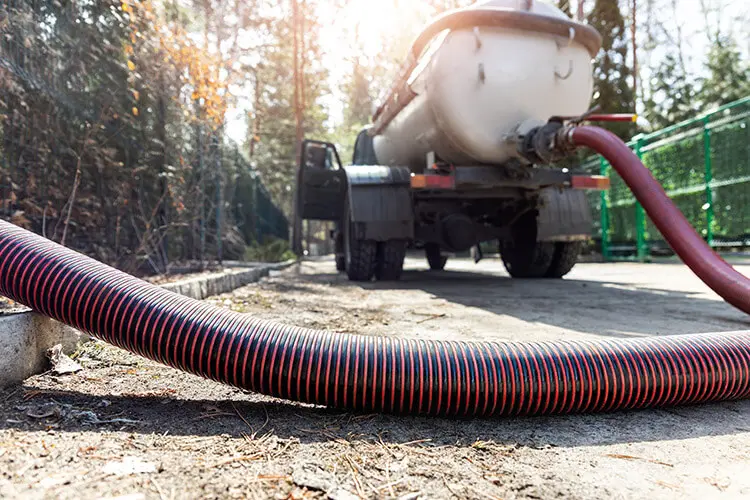 Schedule an
appointment

today
Need to schedule preventive maintenance or make-safe services, we have the expertise to help. We provide prompt sewer septic tank services. Give us a call today!
Ironclad Plumbing is a professional plumbing company dedicated to helping residential and commercial property owners with all their plumbing needs. We have a qualified and experienced team of plumbers serving the Blue Mountains area. Our skilled plumbers can fix various problems that can cause backups and flooding and have industry-standard equipment to locate the cause of clogs in pipes or drains.
When you need quality plumbing services in the Blue Mountains area, turn to Ironclad Plumbing. We offer emergency drain cleaning and sewer line services and expert maintenance plans that can help you avoid sewer blockages. If you're tired of waiting weeks for the same service from other companies, call us today! We do top-notch work with a high level of customer service.
Plumbing Services

We Offer