Ironclad Plumbing is the company to turn to when you need a fast and reliable plumber in Richmond. We specialise in providing professional plumbing solutions for residential and commercial customers in the Blue Mountains region.
At Ironclad Plumbing in Richmond, we are all about helping you get the best service. We take care of your home or business so you can focus on other things. We get to know you, your property, and your needs so we can provide you with outstanding customer service. We give you the confidence that you will be 100% satisfied with our work.
Emergency Plumber Richmond
If you need help with your plumbing or gas lines, Ironclad Plumbing can help. We will tell you what steps you need to take right away while we send an expert technician to solve the problem and provide you with a lasting solution.
When you have a plumbing emergency in Richmond, contact Ironclad Plumbing. We provide 24/7 plumbing service to the Richmond area.
We offer wide range of residential and commercial plumbing services in Richmond
Ironclad Plumbing is a locally owned, full-service local plumbing company trusted by Richmond homeowners. We guarantee the highest quality of service, from drain cleaning to major repairs and replacements. Our services include:
BLOCKED DRAINS RICHMOND
Clogged drains are no joke. Call us 24 hours a day, and we will be there to clear them. From greasy restaurant drains to clogged toilets, pipe lining, and relining, we offer various drainage services and plumbing in Richmond.
SEWERS AND STORMWATER 
Why wait until your pipes burst? Call Ironclad Plumbing today to book an appointment with one of our plumbers, or fill out the contact form and we will get back to you ASAP. We're a local Plumber servicing the Blue Mountains and surrounding suburbs.
SEPTIC TANK SERVICES
Poorly maintained septic tanks can lead to several problems, including a backup or overflow. We can help you avoid costs, headaches, and foul odours, so you do not have to deal with a septic tank emergency. Call us for fast, reliable help if you have a septic tank emergency or want to install or inspect a new septic tank in your home.
GAS REPAIR AND FITTING
We can help you with any maintenance or repairs that need to be done on your gas piping. Our plumbers in Richmond are thoroughly trained so they can handle all your plumbing needs. Gas appliance installation, gas leaks, new gas lines, or hot water system repairs – our Richmond plumbers can handle it all.
BATHROOM AND KITCHEN RENO 
The renovation of a kitchen or bathroom can be one of the most exciting yet nerve-wracking times in a homeowner's life. Customers expect the job to be done properly and completely on the first try. That's what they get from us. We can help with design and planning as well as the final installation and certification of the products.
HOT WATER SYSTEM REPAIRS
Hot water problem?  Forget about cold showers in the morning! Call on the team at Ironclad Plumbing Richmond. Ironclad Plumbing is a local plumbing company that provides top-notch hot water system repairs for residential customers in and around the Richmond area. We specialize in plumbing services for all types and brands of appliances so that even when something is not typical we can get it taken care of right away!
From installing new hot water systems to repairing or replacing any type of equipment with skillful precision! Locals never regret turning back up after an emergency situation has been handled by us because they know their peace of mind will be worth every penny spent.  
PROPERTY MAINTENANCE
We are proud to offer property maintenance, gardening, and general handyman services for homes. Whether you need lawn mowing, roof cleaning, toilet repair, or a property clean-up, we are here for you. No plumbing job is too big or small for us. Your Ironclad Plumber Richmond is ready to help!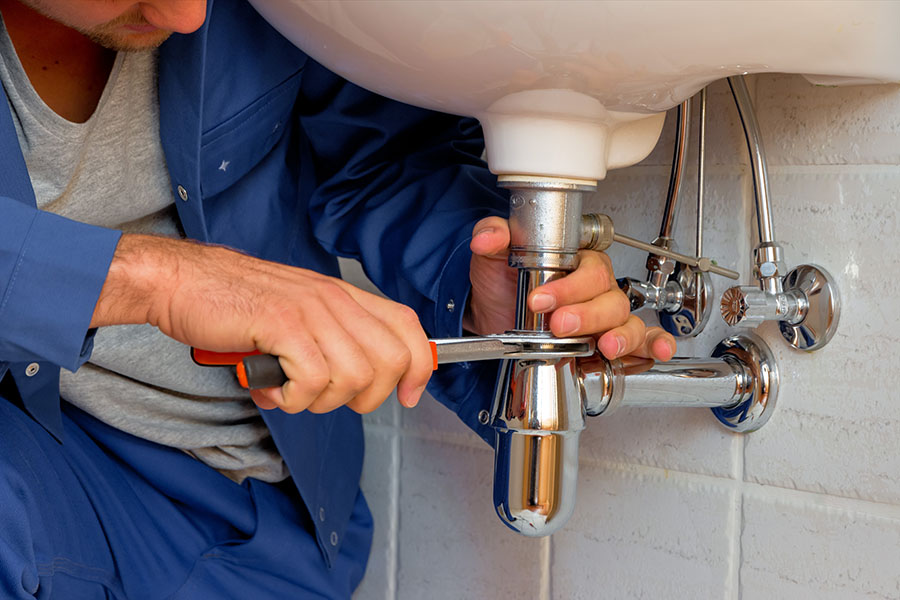 Why Choose Ironclad Plumbing Richmond?
Our plumbers are professionally trained, reliable, and checked. They provide quality service you can rely on.
As a licenced and insured plumbing company in Richmond, we are ready to help you with all types of plumbing needs, from residential to commercial.
Ironclad Plumbing offers competitive rates and outstanding work for the best plumbing services in Richmond.
Looking for a plumber near you in Richmond, nsw 2753?
Ironclad Plumbing Richmond can help you with preventive maintenance, unclog drains, and all types of plumbing problems. For more information or a free quote, contact your local plumber in Richmond, Ironclad Plumbing.
How can we help you with your new construction, renovation, or building project? Builders, contractors, architects, and homeowners in Richmond: talk to us about your plumbing, drainage, and gas needs, and we can help you with everything from planning to design and installation.
In case of plumbing emergencies in Richmond and surrounding suburbs, contact Ironclad Plumbing. We provide 24/7 emergency plumbing services for Richmond.
Plumbing services in Richmond, NSW 2753
Frequently Asked Plumbing Questions